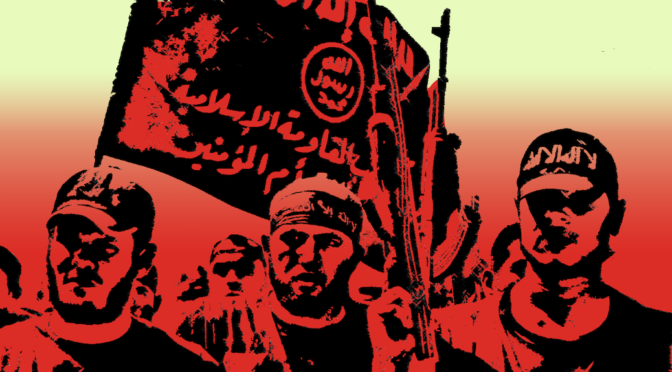 A prominent Kenyan Muslim cleric has come out to challenge Al-Shabaab ideology and propaganda. Sheikh Mohamed Shibli, a respected Muslim Cleric of Somali origin, released a video dubbing the Somalia based militant group as hypocritical and insincere. The Muslim scholar rebutted Al-Shabaab's propaganda on the Newzealand Mosque shootings in March 2019.
The Sheikh was responding to a statement released by Al-Shabaab sighting the Newzealand attack and encouraging youth to join them to fight against the West. Sheikh Shibli dismissed the statement as deceitful and insincere meant to seek unwarranted attention and sympathy.
In his video, Sheikh Shibli expresses his surprise that out of all militant organizations, Al-Shabaab had the audacity to mourn with Muslims whom they have been killing and destroying their livelihoods over the years. The Sheikh refers to hundreds of innocent Somali-Muslims that Al-Shabaab has killed in 2019 alone, and wonders if Somali-Muslims are any less than those in New Zealand. The prominent scholar indicates that, because of its brutal acts against fellow Muslims, Al-Shabaab has no right to condemn the New Zealand attack.
The Sheikh goes further to list Al-Shabaab attacks in Somalia where Muslims have recently been killed, including: The Maka Al-Mukarama hotel attack in which the militant group killed more than thirty people, as well as the National Theatre and Shamo hotel attacks where hundreds of innocent Muslims were killed. Sheikh Shibli then questions how Al-Shabaab, which has over the years massacred Muslims, can question any other group or individual applying similar violent approaches.
He goes ahead to say that the organization holds the embarrassing "trophy" of killing Muslims inside a Mosque. Sheikh Shibli continues to interrogate why Al-Shabaab has proudly claimed responsibility for massacres of Muslims in Somalia, but hypocritically condemns an individual who commits the same atrocities the organization commits on a daily basis against an innocent Somali Muslim population.
Many Muslims who are angered by deaths of other innocent Muslims in Somalia and Kenya under the militants' hands have echoed his online sentiments. Muslims are equally infuriated by the death threat issued to the Sheikh by the insurgents. Following the release of the video, many Muslims were quick to point out that Al-Shabaab's agenda purely revolves around selfish pursuit of political and economic interests disguised under the burner of Jihad.
Reacting to Sheikh Shibli's video, some commentators observed that several senior Al-Shabaab leaders, including Sheikh Shariff Sheikh Ahmed and Mukhtar Robow, defected to the Somali government when they failed to achieve their political and personal ambitions within the militant organization.
Overwhelming support has been pouring over for the Sheikh who has also cautioned youth against being deceived by the militants' radical ideology. He laments that Al-Shabaab has dented the image of Islam with their unislamic acts of brutality, disgraceful suicide bombings, propagation of hate and intolerance, mindless killings and horrendous destruction.
Meanwhile, Aden Ombe has recently defected to the Somali government. Adan was a senior Al-Shabaab cleric and ideologist who was responsible for spiritual guidance of the group's suicide bombers. Prior to his defection, Aden was known for giving lectures in Mosques encouraging youth to volunteer for suicide attack missions.
Upon his defection, Aden confessed that he misled many to believe that suicide attacks were acceptable in Islam, and many innocent Muslims have died since he started offering such kind of lectures in 2009. While asking for forgiveness from God and the Muslim faithful, Aden warned youth from being radicalized into extremism.
Muslim scholars are increasingly coming forward to denounce Al-Shabaab ideology and activities. Previously, Muslim clerics would shun away from challenging the militant group for fear of assassination threats. Sheikh Shibli's courageous statements are expected to inspire more Muslim leaders and scholars to come out openly in denouncing violent extremism.
Epuka Team